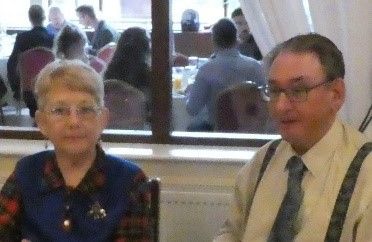 "This is a short story about some of the classic cars we have enjoyed" - Stan and Carolyn Stuart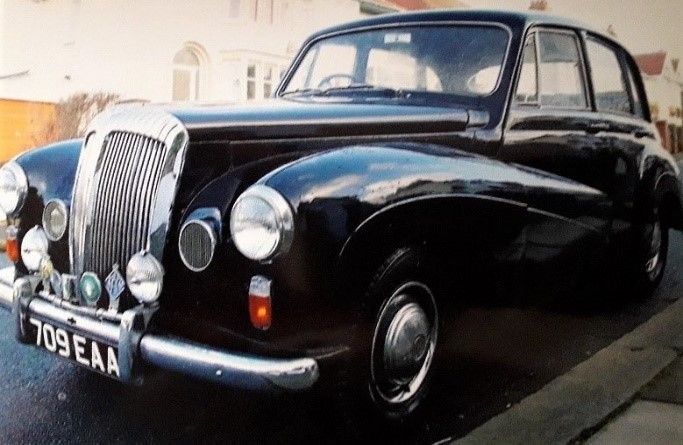 When Stan was coming up to retirement we decided to explore the possibility of having a classic car as we were both lovers of some of the cars from our youth and it would give Stan another interest for his retirement.
He had in fact owned a few cars in his youth that would now be classed as classics such as a 1938 Wolsey 10, a 1947 Buick Straight Eight (Cost of £25 from the RAF /American Airbase in Burtonwood) and a Frog-Eye Sprite. So that is how in 2009 the first classic car was purchased. This was a 1953 Daimler Conquest. She was a beautiful example of classic leather interior with a bench seat and a pre -select gear box. She was rather large and took up an awful lot of space on the drive. Stan enjoyed driving her and I felt like 'Miss Daisy' whenever we went out in her.
So that is why she became known as "Daisy "(Mind you Stan will give you another version but you will have to ask him!!) Sadly over time she needed an awful lot of attention and expertise and so we decided we needed to sell her. Luckily we found a couple of Daimler enthusiasts who were more than happy to take her on and be able to look after her as she deserved.
After this experience we decided to take more care in choosing another classic car. My only stipulation was it had to fit in the garage. After Daisy I did not want another tank sitting on the drive! We took a while before we found a car we both thought we could enjoy and would fit in our garage.
In 2012 along came "Ruby" our 1935 Austin Seven Ruby. We went over to Yorkshire to see Ruby and the owner was a real Austin Seven enthusiast. He had four in all and his wife had given him an ultimatum to get rid of one! He used an Austin Seven every day and often drove to France in her.
Ruby had been fully restored and looked very smart. We joined the Pre War Austin Seven Club and met many very enthusiastic people. This is when we started to attend local shows such as Great Harwood, Longridge, Heskin and Burnley. We found them great fun and people took a lot of interest in her. In 2014 she won first prize at Goosnargh and Longridge Show and in 2013 she was third at Longridge Field Day.
We had some great fun in Ruby and often supported 'Crafty Vintage' at their local shows at Brockholes Nature Reserve and Backridge Farm. These were really good days and she generated a great deal of interest amongst the crowds.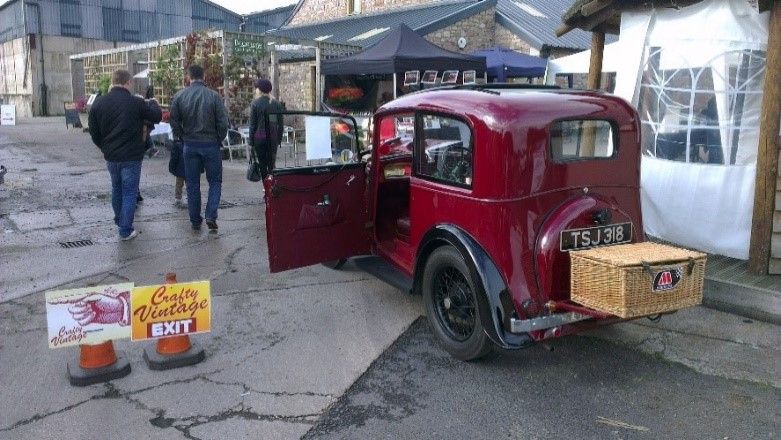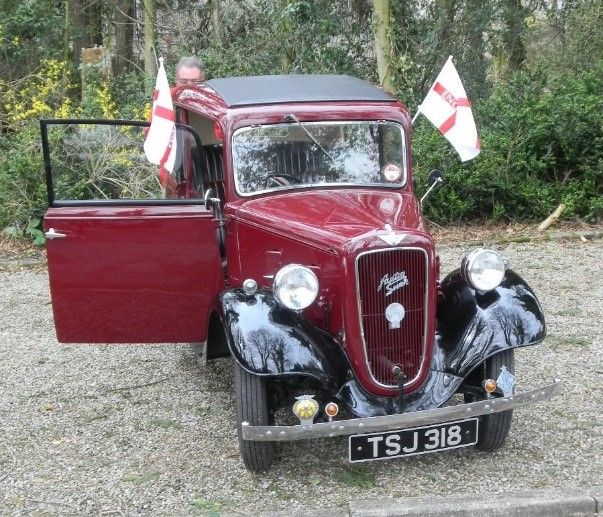 Sadly we had some major problems with Ruby's engine and eventually the engine studs pulled out of the block. At the time we could not source a replacement engine for her so it was with a heavy hearts that we had to sell her. We have since seen her up for sale in 'Automobile' so happily they managed to get her back up and running and a new custodian will have been found to continue enjoying her.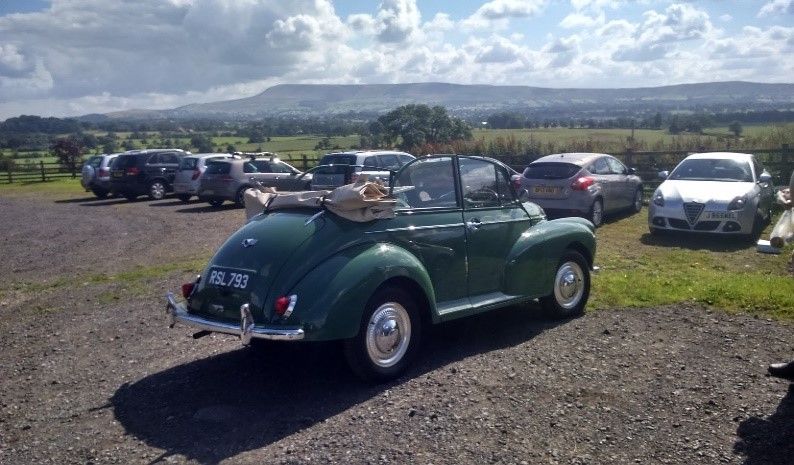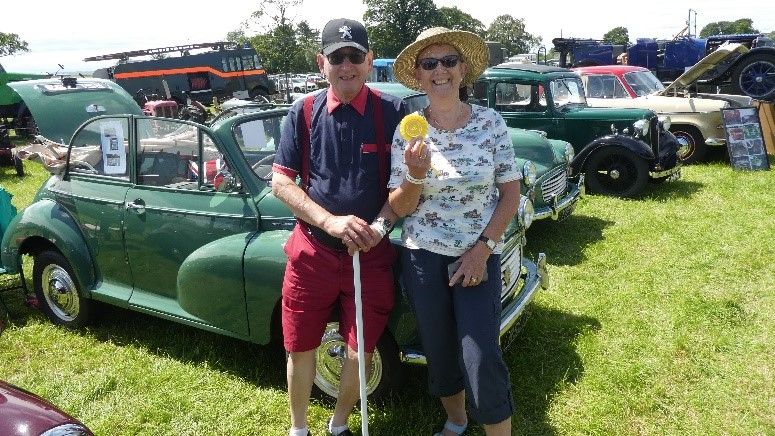 In August 2015 we purchased our current classic and that of course is our 1955 Morris Minor Convertible. Our beautiful "Maggie", was named after my mother's 1958 Morris Minor saloon, a car I loved as a child.
And so we continue to enjoy attending meetings and shows with all you like-minded people and a range of beautiful Morris Minors.