Out and About - 2019
Here you will find a brief summary of the events in which our Branch members have been involved. Full accounts are published in the members' Branch Newsletter each month.
Branch New Year Lunch - Sunday 27th January 2019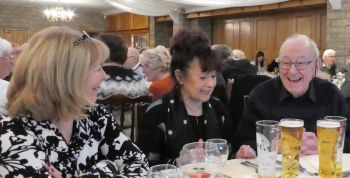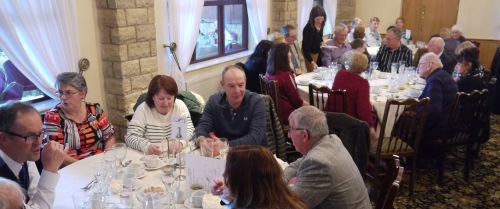 Our annual New Year lunch was again a great success with over sixty people enjoying a lovely meal at Ferraris Country House Hotel. This was the 20th year the Branch has held this event at this great venue and it is always one which never fails to provide lovely food, lively company and lots of laughter. An excellent event which cheered everyone up after the frenzy of the festive season.
Mechanics Day - Saturday 9th February 2019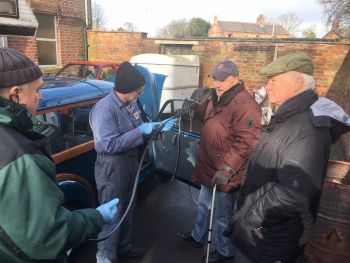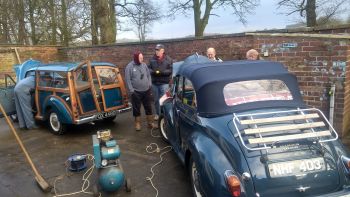 This was the first of our monthly Mechanics Days which was enjoyed by several Branch members who arrived and left at various times during the day. As always , a variety of jobs and projects were tackled, lots of parts found from Branch stock and lots of tea and chat enjoyed by all!
Manchester Branch Winter Rally - Sunday 24th February 2019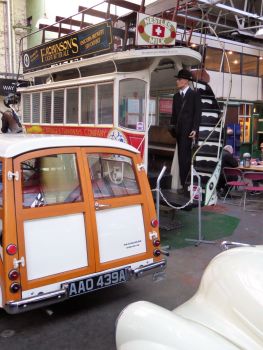 A total of 47 Morris Minors from various Branches attended this year's Winter Rally held at the Museum of Transport, Manchester.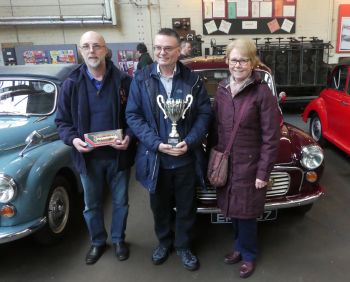 This great event which is organised by the Manchester Branch MMOC was made even better this year due to fabulous weather and the usual free bus rides were available to tour parts of Manchester that you might otherwise not see. Several Branch members enjoyed both the museum exhibits and bus rides. We were delighted that two of our members' cars won prizes. Congratulations go to Steve and Wendy for winning "Car of the Show" with their maroon 2 door saloon and Bill and Kathleen with their blue traveller which took third prize. A very good start to this year's show season.
Branch Visit to Klassic Toyz - Saturday 30th March 2019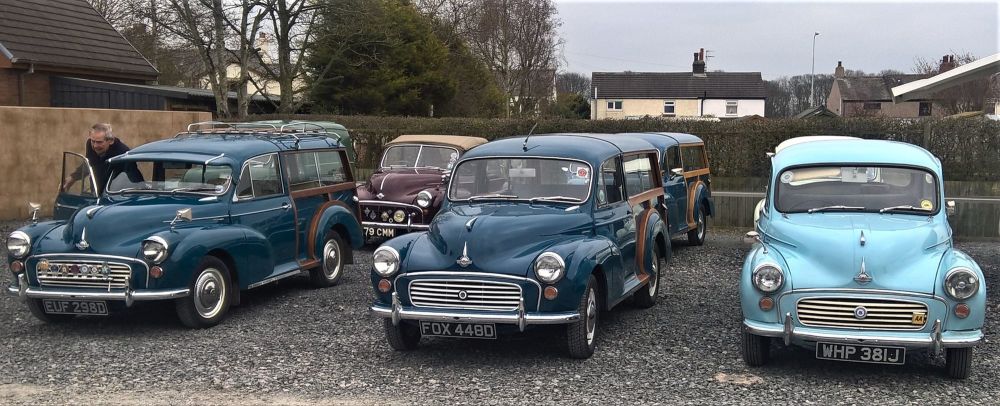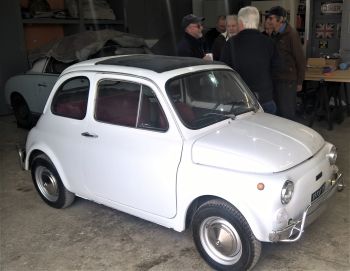 Several Branch members took this opportunity to visit Klassic Toyz in Pilling. Having met up at The Flower Bowl at Barton Grange they travelled in a convoy of Morris Minors to hear Gary Winfield, owner of Klassic Toyz, enthusiastically explain the process of detailing and restoring the paintwork of classic vehicles. Who would have realised how many stages were involved in getting a car look pristine? Gary explained that power washing was good and that we should never use a leather to dry off a vehicle as they can scratch the paintwork. A lovely old Italian Fiat stood in the workshop showing just what can be achieved. Gary is willing to give advice to any member wanting to liven up their car's paintwork. A most interesting and informative visit.
---
Morris Minor Owners Club
"

Our aims are simply to promote the preservation and use of the postwar Morris Minor, 1.6 million of which were built between 1948 and 1971.
The MMOC exists to unite these people who have a fondness of these loveable jellymoulds, and those people who still use them as everyday transport.

"